Local, Through and Through
We believe in supporting local businesses, family-run operations and buying within our province whenever possible.
Our goal at Chez Angela is to be a part of this community. Yes, we want to feed families, but we also want to help feed the families of other business owners. When we buy our ingredients, supplies and equipment, we make an earnest effort to source everything as close to our bakeshop as possible. Fresh-milled flour, dairy, honey, produce -- these are all available from folks who own businesses here in Manitoba, and we are proud to support them!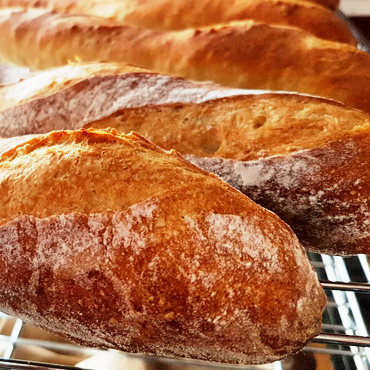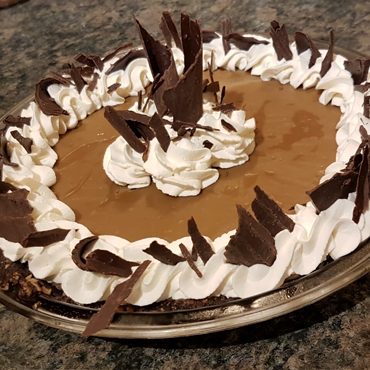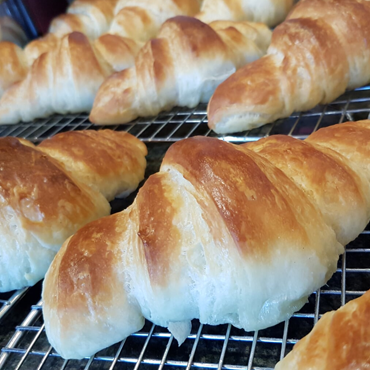 Fresh. Every day.
The one thing our artisan breads do not have: shelf life. With only three or four ingredients in most of our breads, your purchase is best on the day of, or the next day.
Find out why we love to bake this way
Come On Out and Meet Us!
We're sure you're going to enjoy our goods, and we want to prove it to you!
Come to the Global Market to meet your bakers and sample what we've been concocting in our firey-hot ovens. We'll try to have a treat to try every week, but you may have to be there early to make sure you get the chance!
We care about what we put in our food and how it is prepared. We buy locally whenever possible to support our fellow local producers and we prepare all our goods in a government inspected kitchen. Under Manitoba Health and Healthy Living, our food establishment number is 003693.
See our upcoming events